yes, i am soooooo not a trendsetter :D
so, i've been in love with macros recently. well, i am not in a good mood nowadays (yes, it's the after-effect of my last post TT__TT), so i browsed some google images of SHINee to make myself feel better (yesss, Choi Minho IS always successful to make me feel better, every time <3)
around several days ago, i put a status on facebook, saying that macros are always successful to crack myself up, then FUFU commented on my status, saying that she loves macros too and posted some of TVXQ's macros on her blog. i suddenly thought that it's a good idea to post some on my blog too XD~
for those who don't know what macro is, well, i'll show you some SHINee and Super Junior's macros (why SHINee and SuJu??? because i love them, d'oh! =D). beware, there will be quite a loooot of pics since i'm about to post 20 pics here XD i actually have this one folder full of SHINee and SuJu macros and it was very hard for me to pick some, so I decided to pick around 20-something (this is the least number that i can go since basically ALL of them are hilarious!) funniest macros and post it here :D
and oh, i already posted some of these pics on twitter, in case some of you follow my twitter too :D
let's start with the first one :D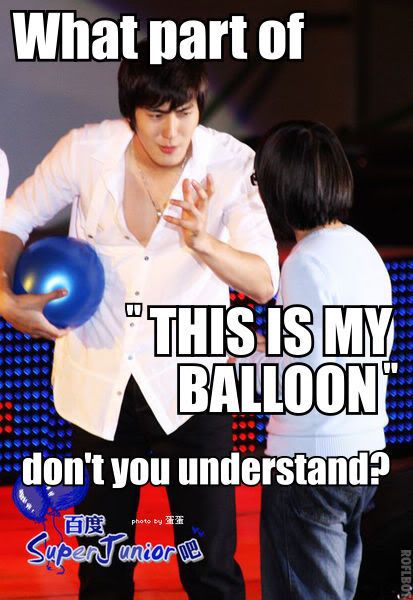 okay okay Siwon, we GET it :))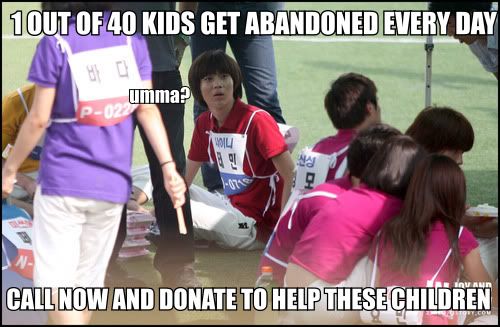 Omoooo~ poor Taeminnie! *really, his expression is priceless! :))*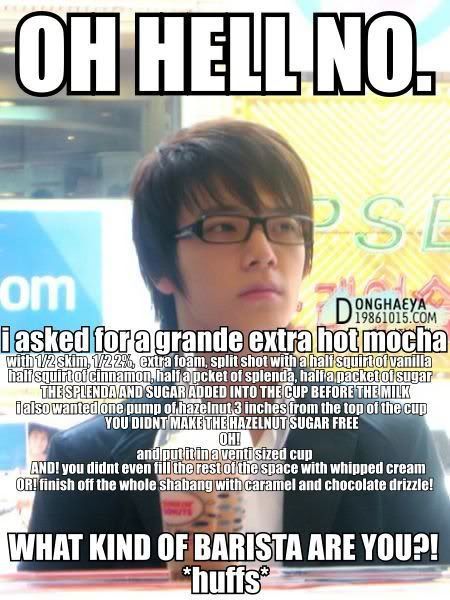 OMG Donghaeee XD make it by yourself!
Naughty Jjong! :))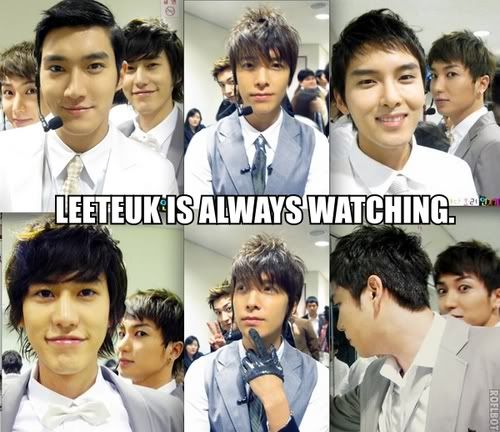 Teukie.... sorry to say this but you're such a camwhore :D
MINHOOOO~ you can't be any more cuter than thisssss *fainted*
Sung(min) Go Ku :D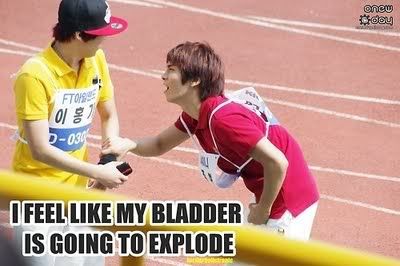 Mr. Jonghyun.... toilet is just over there! =))
to be honest.... i like Kyuhyun's pervert face :))
Taemin pleaseeee~ flying hippo in a ballerina skiiirtt?? XD~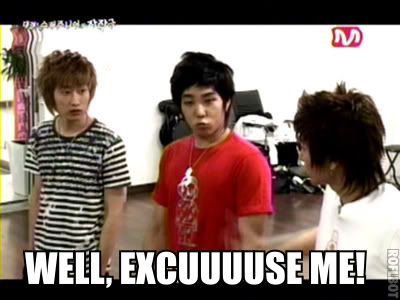 you are excused Kangin, no need to put that kind of expression :D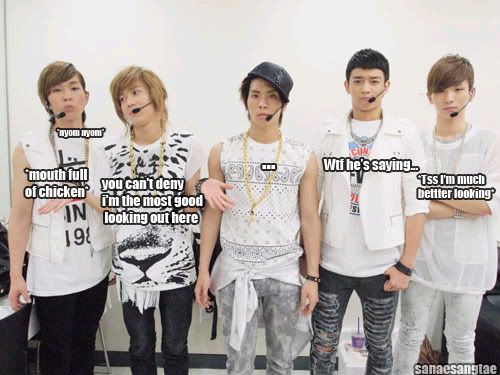 Jonghyun's face really looks.... speechless =))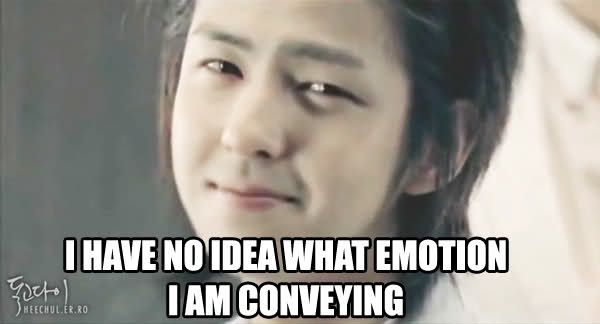 to be honest Kibum, we don't get it too :))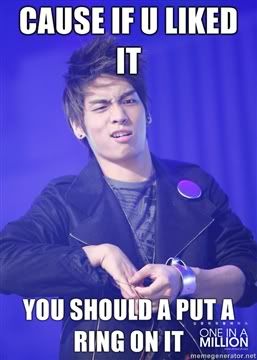 mpppffff~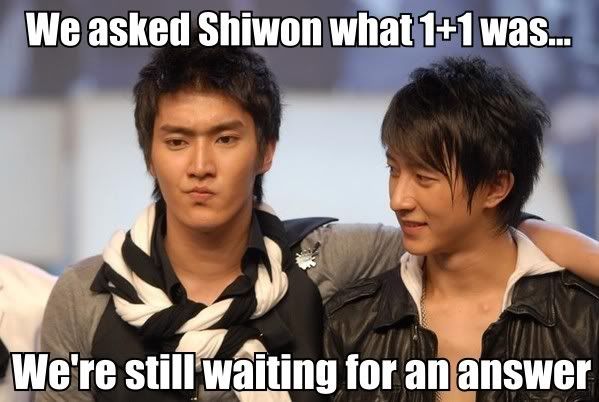 i can't help LOL-ing everytime i look at this macro XD~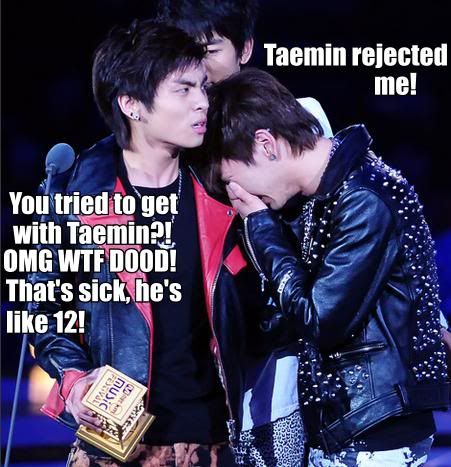 hahahaha, Key and Jjong looks like a girl and her guy bestfriend :D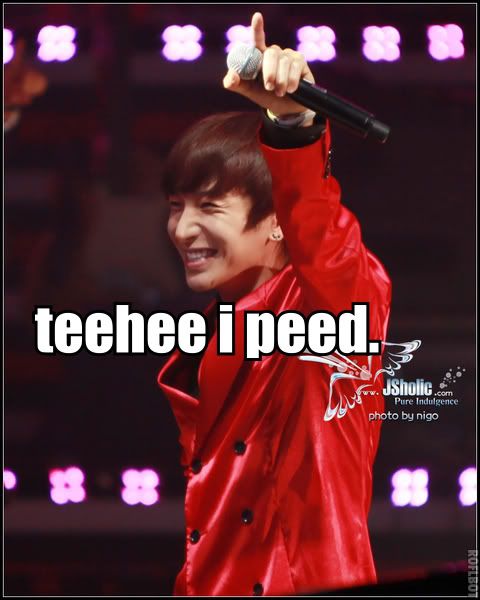 Teukieeee~ *facepalm*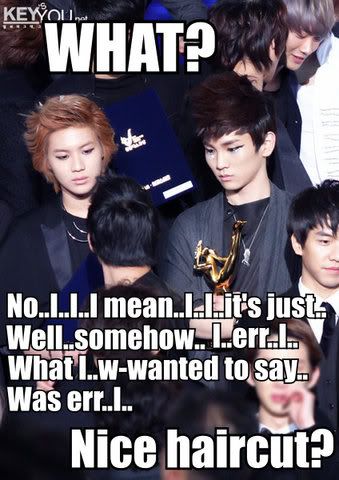 seriously, don't mess up with Key and Taemin. They are the gangstaz =))
one word: CUTIE! :D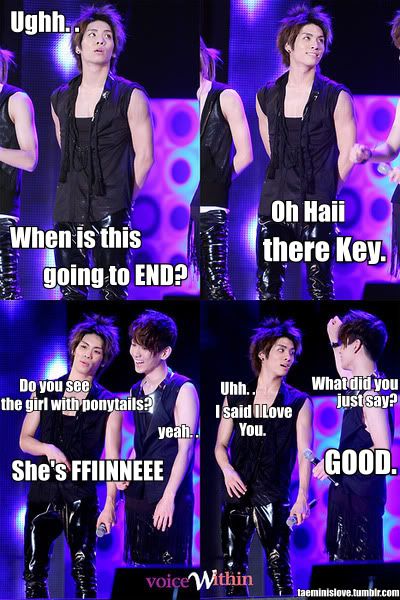 Jonghyuuun :D don't mess up with your wife! XD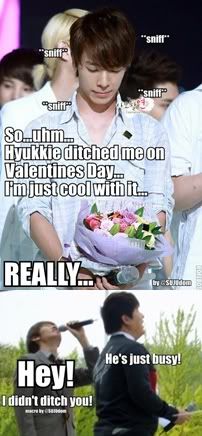 awww~ poor EunHae :D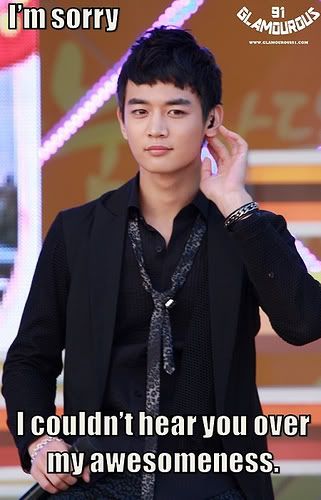 yessss Minhoooo~ too awesome!!! *brb fainted. again. :D*
last but not least, here is my most favorite macro above all....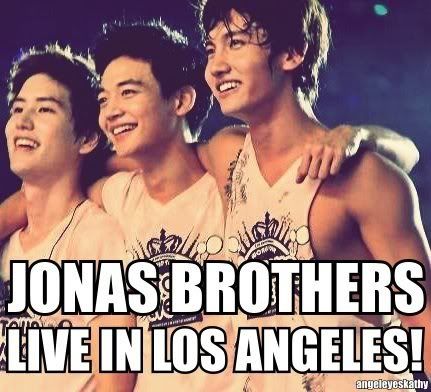 MOVE OVER JONAS BROTHERS!!! they are much much more awesome! XD OMG all of my biases from three different groups in the same macro! nyanyaaaaa~
sorry for my sort-of-fangirling attitude. i just can't help it :D
enjoy!